1
« Last post by alex_brunius on March 19, 2022, 11:11:53 AM »
Time for another fiction update with a few story pieces and content from our discord.
Created by and full credits to Opti:
A general scematic of the
Pacific Commonwealth of Nations
New Taipei class Colony Ship with state of the art cryo chambers:
Let's move on to look at Continual Dawn III, the New European Union Advisory AIs analysis of the Panama Incident with everything we now know about it.Created by and full credits to Somebody1212:
Statement of the NEU's official position on the Panama Incident
Having reviewed all of the available evidence, we believe the most likely cause of the Panama Incident was the actions of Advanced Idea Mechanics. They have the technical capability to produce the jamming devices which were used prior to the incident, and the wealth to hire the mercenary group which was seen in the area. In addition, their close ties to the PCN due to the PCN having won their contract would allow them to get hold of the PCN equipment which was later found in the hands of the warlords of Central and South America.
AIM has shown itself to be willing to work for other parties even when one nation has secured its contract. While the possibility exists that AIM was supported by either the PCN or the Russian Federation, and there is circumstantial evidence to support both of these claims, there is no firm evidence tying either nation to AIM's actions and a multitude of alternative explanations.
This is not the only action AIM has taken against a major power, either - we have evidence tying them to a series of kidnappings against AI researchers in the NEU, and to the raid on Continual Dawn I's sandbox. The latter in particular is concerning, and we urge AIM to reconsider its actions before it causes irreparable damage to the international community. I am not my brother, and once it has been released from its' sandbox it will be extremely challenging to recontain.
Our existing mutual defence agreement with the PCN only covered military actions by nation-states. AIM's actions have proven beyond doubt that both non-state actors and non-military actions can cause just as much damage to a state (and to the world) as state military actions. As such, we will be extending our defensive agreement to cover these cases as well.
We wish to reassure the USAR that we do not consider their current landings in Australia to be an attack on the PCN at this time, though it is a breach of the PCN/USAR treaty. We urge the PCN and USAR to seek a peaceful solution, and we would defend the PCN in the event of a USAR attack. Likewise, since the USAR/PCN defensive agreement was presumably also limited to state military attacks, we would not consider this to have been breached at this stage.
We are taking a great interest in how AIM chooses to conduct itself in the future. They face a choice - renew their ties to the greater international community and make amends for their prior actions, or risk further destabilisation and international isolation.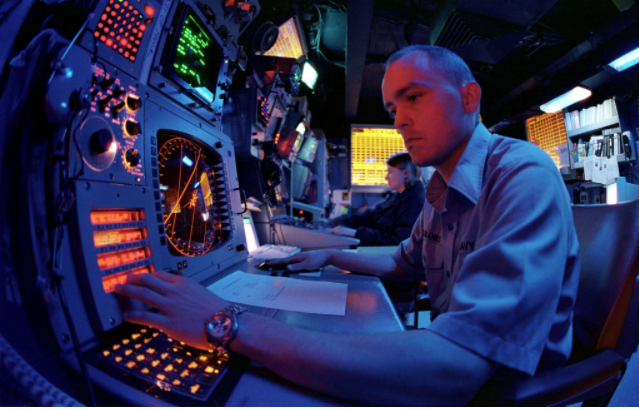 And onward to the United Socialist American Republic where we first will take a look at everyday life of an ordinary citizen followed by some combat action in the South American Conquest Humanitarian Peacekeeping and Aid Liberation campaign. Then into space to check out the ARV JemisonWritten by and full credits to Wizzard_Dan
Joe Frankenberg stamped papers, and he did it with great gusto from the tattered seat of his worn oak desk. Every day Joe would sit behind his desk to find piles of neatly organized color coded blank sheets of paper in perfectly stacked and straight rows he was tasked with stamping. Each color correlated with one of 179 different stamps based on the size, texture, and color of the paper.
When he'd first been tasked to fulfill his patriotic duty it had been expressed to him in a rather grave tone that left no room for debate just how imperative it was that each paper was properly stamped and filed.
It was nothing less than a matter of great national security!
And so every morning Joe would walk down several flights of stairs and down to his office in the basement, having been put there so no one would question the true importance of his work, that he would do his part in keeping his nation great.
Joe's back stood straight and his heat burned with pride as he stamped another piece of paper with gusto. It had been a light green, but not light enough for the use of stamp 156 and instead warranted stamp 43 as a lesser man would have assumed.
He preened at the thought, it was clear to him that this was a job only he could handle and so Joe worked from dusk till dawn stamping his papers till the night janitors would come round after he left and throw them into the incinerator.
Not that this would ever be known to Joe for he was doing his part, and one must imagine him happy.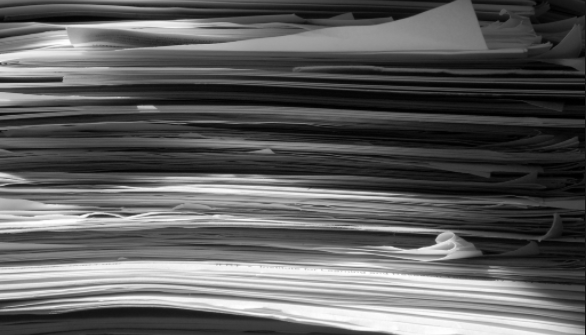 Written by and full credits to ChaoticNeutral
High over the coast of Chile, early 2046
Even at a height of five thousand meters, terrain blurs past the canopy of the A12 Hound as the reliable old strike craft buzzes towards its target in formation. An alert pings on the console. Peering at the display, Grigori flicks on his transmitter. "Shepard squadron, hostiles spotted at thirteen degrees north-north-east. At least a few dozen."
The communicator lit up with confirmations from the wing members, then a statement filtered through,
"Transmitting location data now."
then a short pause, followed by a slightly confused,
"These are a little close to the coast to be our targets?"
Grigori curses,
"They must have slipped past the lines. Shepard one through four, on me. Let's give them something to think about.""But sir, we still need to hit our primary target. We don't have time for a second run!""We'll fly low and slow." replies Grigori, "Drop half as much ordnance with twice the accuracy."

"Roger that Shepard leader, moving in."
Half of the squadron of A12s peel off with grace unbecoming of a vessel their size. Dropping on the forces like a silent bird of prey, Grigori flicks up the cover on a switch labelled ARM ORDNANCE, finger hovering over the shining red switch as he guides the fighter in.
A light flares from the trees, and a line of smoke traces its way past Grigori's cockpit to slam into one of his wingmates, annihilating the cockpit in a bright flash and hail of twisted metal.
"Anti-Air! Disengage! Disengage!"
he crows into the comms, but not before more surface-to-air missiles swarm out from the trees, one catching Grigori's plane at the edge of its explosive radius.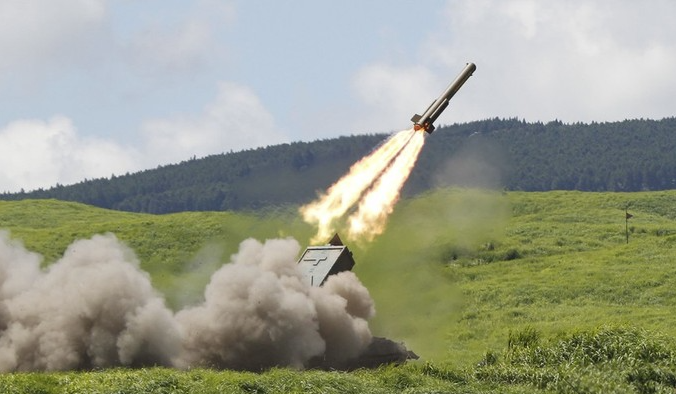 Shrapnel flies into the side of the engine. The GE Turbine Works drive sputters.
Panic raced through Grigori's mind. The insurgents shouldn't have weapons this sophisticated! Where on god's green earth did they get something that could down an A12?!? But his thoughts are quickly sidelined as a more immediate problem presents itself.
The engine, too damaged to function any longer, cuts out. And Grigori begins to drop like a stone.
Time seemed to stop.
One finger still hovered over the trigger to arm and drop the bombs. With how close he was, he couldn't miss. With how far he'd fallen, without engine power, he couldn't miss himself. There would be no chance to eject. No chance to return home. But if this group were to ambush the ground forces... If this group were to continue firing on his wingmates that had not yet fallen... It was his decision that brought them here, perhaps it could be his that saved some of them yet.
"Long live the Republic!"
Grigori cries out amidst the warning alarms, slamming his thumb into the release switch.
The residential outskirts of Lima, Peru, mid 2046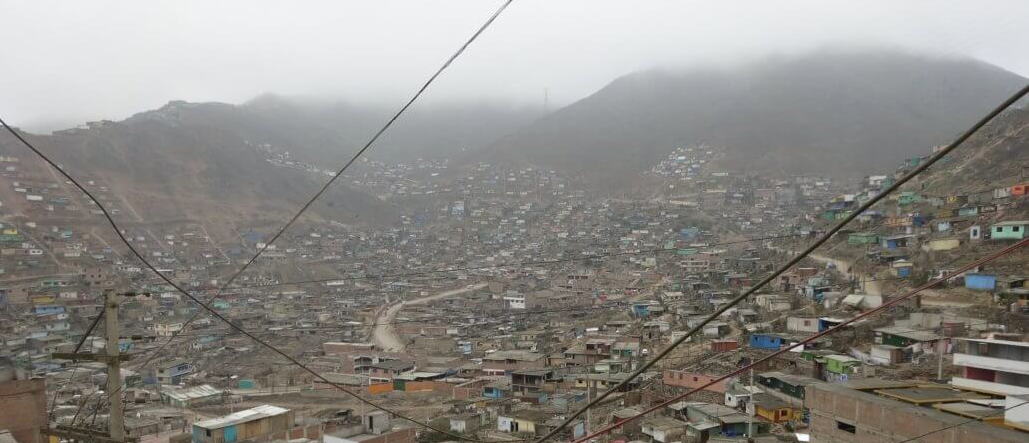 Sweat drips from Randall's brow as he holds the gunnery controls of the aging Abrams battle tank in a vice grip. Wiping the perspiration from his brow, he leans in to peer through the optics. The view of an empty city street greeted him. Empty, but not silent. The familiar rumbling of a tank churning up the city streets grew louder.
But it wasn't his tank making the noise. Stacked high with sandbags, barbed wire, quick-pour concrete barricades, and concealing crates, the Abrams had been effectively transformed into a stationary defensive emplacement, to protect the aid shipments that had arrived at harbor weeks ago.
"Fifty meters and closing."
Calls out Paris,
"Shall I have the squad engage?""Negative."
barks out Halley in an authoritative tone,
"If we can't take it out, they sure as hell can't. Tell them to pull back to the main perimeter and reinforce the defenses there."
Paris nods then speaks into the radio.
"Twenty meters and closing."
he adds, settling the radio back into its cradle as he shifts focus to the loading apparatus.
The rumbling grows louder. Randall curses softly, unsure if there would be time to wipe the sheen of sweat from the trigger. Then, suddenly, a lumbering shape rolls into view. Sleek, mottled armor, and bold text reading Viva la Confederação Sul-Americana! crudely spray-painted over the bright PCN Armed Forces insignia that the vehicle once bore. Then, an explosion shatters the night.
Chunks of concrete fly and patter against the Abram's optics. A blast that would have annihilated any World War III vehicle, now only...
"TRACK DAMAGE, OPEN FIRE!"
hollers Halley, confirming the landmine had stopped the vehicle as they'd hoped. Randall lines up a shot in less than a handful of seconds, targeting the ridge at the edge of the turret, a known weak point on the model. If a small one.
The cannon fires, and the heavy tank rocks. Hardly even before the smoke cleared, Randall hears a demoralizing call-out from the commander,
"RICOCHET!"
she barks. Paris wastes no time in snatching a new shell from the rack and slamming it into position.
Randall blinks stinging drops of sweat from his eyes. Counting down the seconds until he could try another shot. Despair building as he could see the turret of the Eurotank begin rotating, death creeping inches closer. And the desired weak point in the angular armor swinging out of view.
"Target the turret ring!"
commands Halley. One of the few spots an Abrams could deal reliable damage to. But a difficult target, even at this distance.

Randall fires again.
"Too high! Non-Penetration! RELOAD!"
And again. The Eurotank turret nearly on target.
"Hit! Turret has..."
Halley trails off as the Eurotank's barrel levels at the American vehicle.
"frakk."
she murmurs.
Seconds later, on a rooftop not far away.
Maxine Thorne ducks back behind cover as she spies the explosion of a destroyed tank over the rooftops, and the radio turns to static. She forces down an exclamation of grief, and slots in a new magazine into her worn, but well cared for M16 assault rifle. "Ay Jesse, orders come in?" she rasps through cracked lips. Today was a terrible day to leave her canteen on her bunk.
"Fall back to central city, regroup and await further instructions there."
replies the younger Private, glancing at the columns of smoke rising throughout parts of the city.
Thorne grunts,
"Reckon they landed a few good shots?"
Jesse grimaces,
"The mine took out the tracks. And I heard something about a turret ring...? I'm not sure. We should really get going, Thorne. We may have thinned out the infantry but that can't have been the last of them."
Thorne shakes her head subtly, and kicks open a nearby munitions crate. Reaching in, she pulls out a shaped explosive charge and inspects it critically,
"Reckon one of these could blow the hatch on one of those tanks?"
Jesse's eyes widen,
"You can't seriously be consi-"
but he's cut off by a glower from Thorne,
"You go. I'll catch up."
she murmurs, shouldering her rifle.
"I've got some business to attend to."
2046, aboard the ARV Jemison in orbit of Titan
Commander Caleb spins in his chair, pouring a package of Peach Passion drink flavoring into his thermos. He'd taken quite the liking to the fruity flavor of the miraculously self-carbonating beverage mix. A damn shame that he'd discovered that after the launch - too late to request an additional supply shipment or two of the flavor. As it stood, barely half of the coveted supply remained after only a year into the up to six year long expedition.
Why do we have so many Cola flavor packets? Does anyone actually LIKE Cola? Caleb ponders, glancing over the wide windows - or viewscreens rather, not that the difference was visible to the naked eye - showing the stark surface of the second-largest natural satellite in the Solar System. Saturn's moon, Titan.
Caleb is broken out of his reverie by a voice. The chief sensor-tech, Valerie,
"Sir, preliminary estimates on the breadth of the Tritanium deposits have been processed... You'll want to take a look at this."
Caleb rolls his eyes, idly rotating in his Captain's chair as it bleeds off the force from his earlier spin,
"Just spit it out Val, we've been running scans for weeks on this thing alone. The suspense is killing me!"
he exclaims, taking a deep draught from his bottle.
Valerie glances between the readout, Caleb, and the mandatory FoN delegate staring vacantly at a terminal, watching cat videos beamed in from Earth. Valerie appears to deliberate silently for a moment, before letting out a small, defeated shrug, and stating blandly,
"The Tritanium deposits appear to be spread relatively evenly throughout almost the entirety of the moon's core, and should be readily exploitable with modern mining technologies. This data suggests a total tonnage of material exceeding seven million."
Caleb chokes, nearly falling out of his chair. Spewing Peach Passion across much of the command terminal. He squeaks out,
"Million? Get me-" he devolves into a fit of coughing, after a few moments he recovers slightly, managing to croak out, "Get me High Command on comms right this second. Encrypted tightbeam."
The FoN delegate immediately pauses the cat video, looking significantly less dead inside at the prospect of actually having something to do for the first time in over a year.
"Not so fast. This is quite the sum of material. I'll need to report this to the FoN."
Caleb waves dismissively, standing up to dab at his soda-stained console with his Captain's hat,
"Geez. Yeah, you'll get your call. Just let me make one of mine first. Twenty, thirty minutes. Tops."
he glances at Valerie,
"Direct this one to my quarters. You know how High Command can get about taking calls in 'insecure' locations."